Meet Leland & Hampstead's Best Chiropractors
Dr. Jason Graf, DC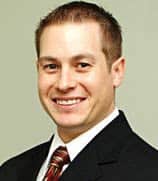 Dr. Jason A. Graf, DC first started private practice in 1999 in his clinic in Palmyra, New York. After vacationing to Wilmington he fell in love with the area and decided to relocate to the coast of North Carolina in 2001. As a Chiropractor with extended training in Non-Surgical Spinal Decompression, he exclusively treats patients with chronic and severe lower back and neck pain injuries.
Dr. Jason A. Graf, DC has been a licensed Chiropractor since 1999.
Education:
Doctorate of Chiropractic from New York Chiropractic College, 1999
Bachelor of Science from Keuka College, 1996
Licensure:
Dr. Aaron Richardet, D.C.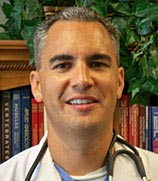 Dr. Aaron Richardet has been freeing people from pain since 2000 in his clinic in Wilmington, North Carolina. As a Chiropractor with experience, he is committed to promoting the health and well being of his patients.
Dr. Richardet uses a "whole person approach" when taking care of his patients. By combining the very best hands-on-technique, state of the art physiotherapy procedures, and providing the newest and best natural vitamins and mineral supplements on the market today, Dr. Richardet is able to help you to accelerate and/or maintain your journey to good health.
Dr. Aaron Richardet has been a licensed Chiropractor since 2000.
Education:
Doctorate of Chiropractic from Logan Chiropractic College in 2000
Bachelor of Science
Licensure:
North Carolina
Missouri
Illinois
Dr. Nikki Bailey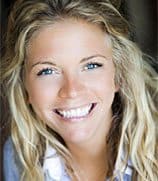 The spark that fueled the fire occurred on the beaches of the Atlantic Ocean in Dewey Beach Delaware. Dr. Nikki Bailey started her career of service to others as an Ocean Lifeguard. Her passion for helping others and academic excellence enabled her to attend Louisiana State University on scholarship. While at LSU, Dr. Bailey began her journey into the holistic lifestyle experience through yoga, mediation and an organic lifestyle. She graduated magna cum laude, with a concentration in Human Movement (Kinesiology).
During her intern in the medical field, Dr. Nikki Bailey discovered Chiropractic. A focus on helping others live their lives to their fullest potential, naturally without drugs or surgery combined with Dr. Bailey's passion to heal the community made Chiropractic school the only logical next step. While attending Palmer College of Chiropractic located in Port Orange, FL, she spent weekends attending technique seminars to further her Chiropractic experience. These techniques include Sacral-Occipital Technique, Applied Kinesiology and Activator, along with Thompson Gonstead and Diversified.
Her connection with yoga, Chiropractic and the ocean has brought Dr. Nikki Bailey to Wilmington. Her passion to guide her patients to their full enjoyment of an optimally functioning nervous system is the driving force of her practice. She will teach her patients about how the nervous system is the master system of the body and with any interference to that system, dysfunction and pain could be the end result. Her mission now is to bring this awareness to the Wilmington community and show her patients how to live a higher quality of life through the natural health care approach of Chiropractic.
"Miracles happen in my office every day. From the infant with ear infections, the child with allergies or asthma, the adult with fatigue, digestive problems, headache and back pain, to the athlete wanting a competitive edge- all are better off with less stress and improved function." Dr. Nikki