Serving Wilmington, Hampstead, Leland & Surrounding Areas in NC
READ THIS: If you are truly serious about ending your pain and tired of falling victim to on-going, never ending treatments or drugs that just mask the pain. Also, read this if you are tired of putting a band-aid on your problem or don't want to put yourself at risk from invasive back surgery.
This Is The Most Important Health information You Will Ever Read:
Here's Why: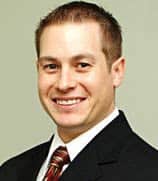 My name is Dr. Jason Graf.
I'm the clinic director of the SpinalCare of Wilmington where we focus on the non-surgical treatment of severe and chronic lower back & neck pain.
Using the technology and therapy explained in these pages, I've helped thousands of people in southern eastern North Carolina overcome their back and neck problems.
The majority of my patients never have to see me again once they finish with Spinal Decompression.
The best part about this spinal decompression treatment program is…
Relieves and eliminates your back & neck pain and suffering almost immediately in many cases. Even in cases where everything else – including surgery – has failed you..
Heals the injured area naturally and makes it stronger than ever before. Imagine better functional mobility and stability in your back than you had prior to getting hurt. Without risky surgery or dangerous drugs.
Increases your quality of life quickly. So you can do all the things you love without worrying about your back hurting or giving out.
Finally a Chance for Help with Back Pain....
This Is NOT Traction Or Physical Therapy
In fact, Dr. Hee-Sang Kim, M.D. (professor and director of the Department of Physical Medicine and Rehabilitation, College of Medicine, Kyunghee University, Seoul, Korea) and his associates concluded the following regarding this therapy:
"These data suggest that the DRX 9000 can be a more effective treatment modality for low back pain and leg radiating pain associated with lumbar disc herniation in clinical aspects than conservative pelvic traction."
Traction and physical therapy often fall way short of solving serious back problems. The treatment described in this report goes beyond any conventional pain reduction methods.
At this point, I think it's important to note…
Who Should Consider Spinal Decompression Therapy?
Anyone who is sick and tired of living with low back and spine pain.
If you have severe back problems this could be the answer you've been praying for. I strongly recommend you look into this procedure first. Before making a decision you might regret and going under the knife. Before you take any more harmful pain killers. And before you resign yourself to living with the pain needlessly.
The solution to your problem may be right here in your own "backyard".
Spine and Joint Institute of Wilmington is Where Hundreds Of Patients Have Been Treated Successfully For Many Years
Now it's your turn to take advantage of our scientifically-proven approach to relieving and eliminating back pain. And, in just a moment, I'm going to make you an offer…
you'd be silly to refuse.
In this report you've seen the proof that the DRX 9000 Therapy works wonders for even the worst back pain conditions. It might be exactly what you need to stop the needless suffering and start living life again.
Why not find out if this treatment can help you too?
Because this option is available. You don't have to undergo a risky surgery that may not work. You don't have to ingest pain killers that only mask the pain… but… do nothing to cure the cause of low back problems.
You don't have to live in pain any more…
If you've read this far then chances are you want immediate relief from back pain. You've put up with a lot of agony, fear and suffering. It's time to end it all right now.
Simply pick up the phone and call to request a Spinal Evaluation and Low back examination process.
Tell the staff member who answers you read this report and want to discuss your situation. The purpose of the visit is to give you all of the information you need to make the right decision about using this therapy.
Here's what will happen during this visit…
You will have an opportunity to speak with me directly about your back problem. I'll give you a few pointers you can use to reduce the pain right away.
You will watch a brief video demonstrating the spinal decompression and reconditioning program. This video will educate you about the therapy and its many benefits in helping you restore your back to full health.
You will be able to ask me any questions you have… and… together we'll assess your situation and see if the DRX 9000 Therapy is right for you. (NOTE: It could be the perfect solution. However, not everyone qualifies for treatment. There are some instances where the DRX 9000 won't work so I will carefully look over your specific situation.
You will receive a Low back evaluation and examination – I will have first hand knowledge on your condition that will lead to the correct diagnosis and treatment choice.
Review of your MRI's and/or x-rays. If you don't have any at this time we can take x-rays in our office or we may refer you for an MRI – The x-rays and MRIs are valuable tools to look for the types of back injuries we treat and to approve you for treatment.
A Report of my findings with a recommended action plan. – We will talk about the projected benefit you can expect from our care. If we don't qualify you for care and feel that your condition would be better served with another type of health care practitioner, we will make our recommendations at this time.
This entire Consultation, spinal evaluation and examination process, x-ray or MRI review and recommended action plan is regularly valued at $245.00.
For a Limited Time we are offering all of this at no-cost!
So act Now and let's see if this remarkable therapy is right for you!
If you have severe back pain, this visit could change your life. Because you'll find out if and how to qualify for our amazing Low Back Treatment and Strengthening Program. More important…
you'll find out how to end your back pain (or dramatically reduce the pain) quickly and safely.
Look: A good deal of my patients come to me by way of referral. Someone we treated told them about us. Also, Many are referred by Medical Doctors and Chiropractors.
But, I find that patients who come to us from the Internet are pro-active, health conscious and are looking to avoid surgery if possible….so I am happy to offer the Evaluation and Examination at NO-COST.
So, don't put this off. Your health is much more important than that. Call me today to schedule your Consultation and low back evaluation. You have nothing to lose but your pain. So pick up the phone and call us right now at (910) 798-5560.
Regards,
Dr. Jason A. Graf, D.C.